IWM Duxford is Europe's largest air museum.
Inside every hangar and exhibition (and outside them too) there are hundreds of huge aircraft, tanks, boats and more. Walk around them, inside them, above and below them and get the chance to see aircraft take off from our historic runway.
IWM Duxford stands apart from other aviation museums because the site is an exhibit itself. It played a central role in some of the most dramatic days in 20th century history – serving as a base for many of the Spitfire and Hurricane pilots during the Second World War.
Uncover over a century of personal stories from those who served at RAF Duxford and of the many lives impacted by conflict.
What's on
Visit the IWM Duxford website for details of what's on.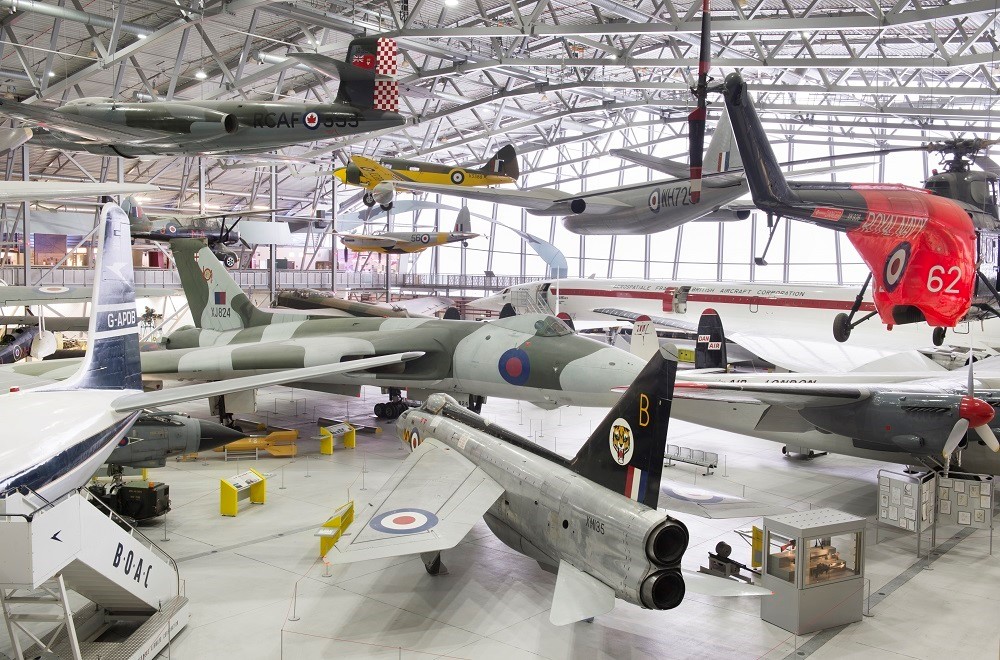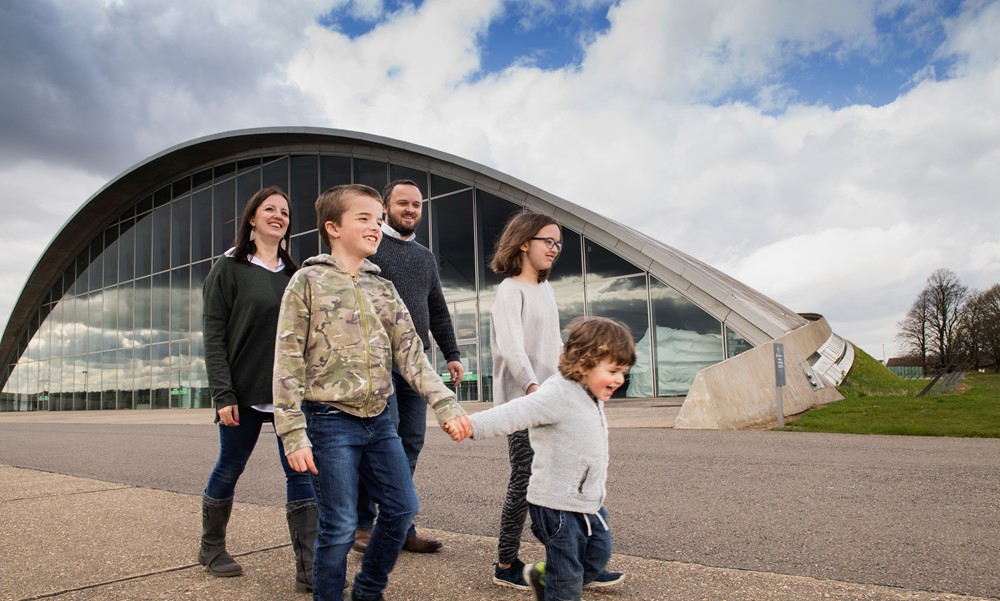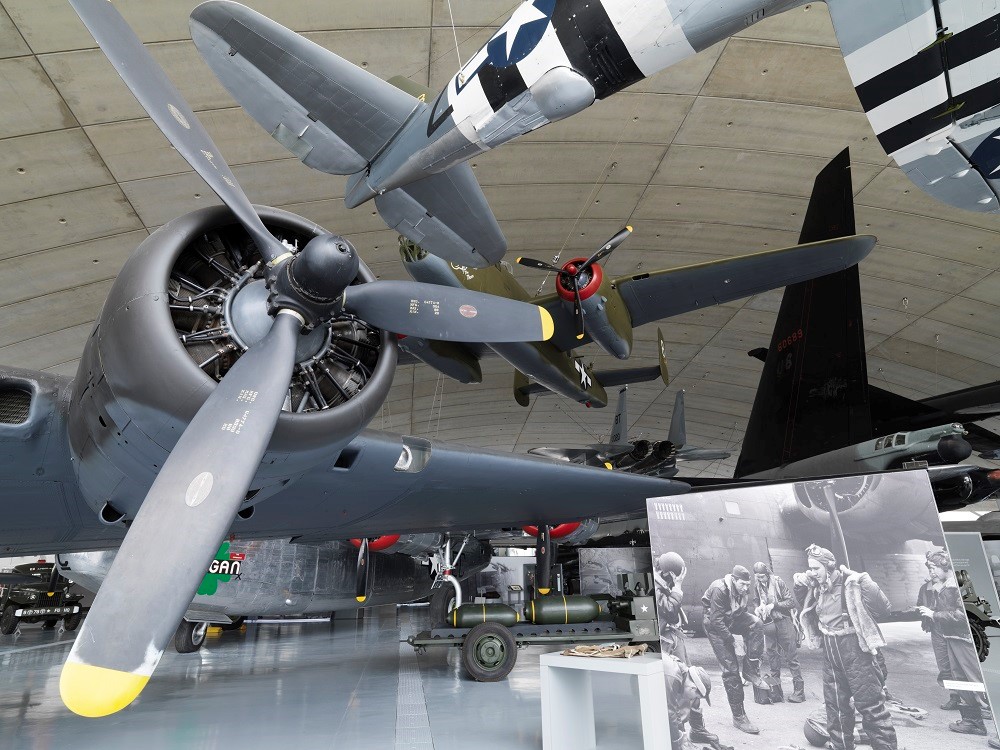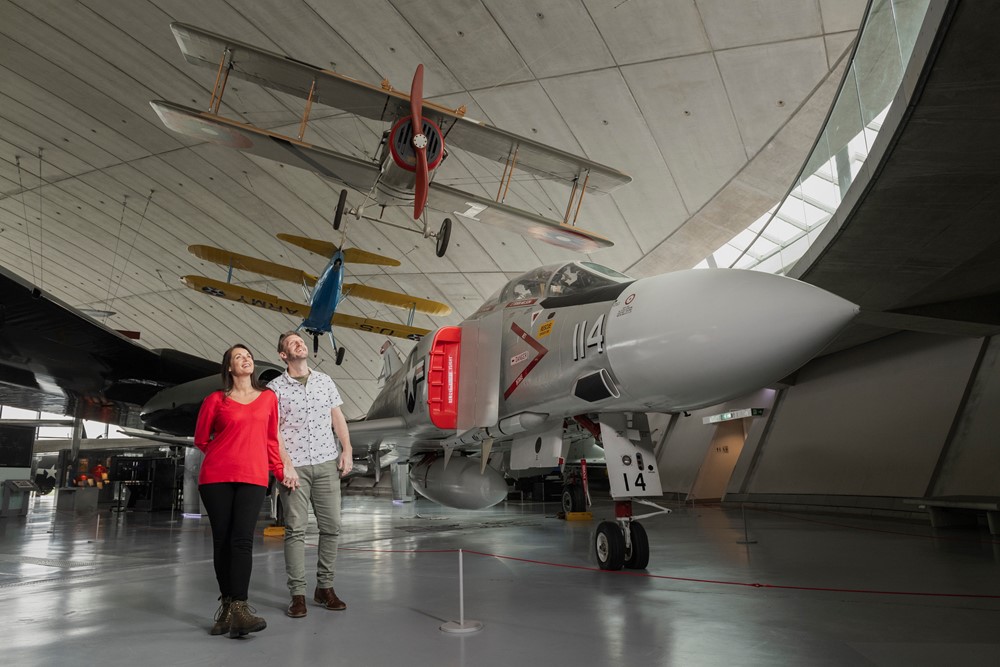 Key info
Duxford Imperial War Museum
Imperial War Museum
Duxford
Cambridge
CB22 4QR

01223 835000
Monday: Closed
Tuesday: Closed
Wednesday: 10am to 6pm
Thursday: 10am to 6pm
Friday: 10am to 6pm
Saturday: 10am to 6pm
Sunday: 10am to 6pm

Adult: £25 Children: £12.50 Concessions: £22.50 Discounts: Child under 5 free
IWM members are free. The pricing includes a 10% voluntary donation which enables them to reclaim tax on the whole ticket price under Gift Aid. You can choose not to include the donation when you buy your tickets.
Facilities
Permanent Display & Exhibitions
Battle of Britain Exhibition
The Battle of Britain exhibition tells the story of the Second World War aerial campaign from the defeat of France through to the end of the battle in October 1940.
Enter a historic hangar that was used by Duxford's fighter squadrons during battle, get up close to Battle of Britain aircraft, learn about some of the Few and the support from the ground including the Observer Corps and anti-aircraft guns.
Battle of Britain: Ops Block
The Operations Room was the nerve centre of Duxford's Battle of Britain. From here, the men and women who worked on the ground at this site directed the stations pilots into combat
Duxford Imperial War Museum
Imperial War Museum
Duxford
Cambridge
CB22 4QR