The Oakington Martyr's graves can be found in a private burial ground behind St Andrew's churchyard. These are the graves of 3 17th century vicars who, between them, were largely responsible for the establishment of various non-conformist churches in Cambridgeshire at that time. The Reverends' Francis Holcroft and Joseph Oddy were 17th century pioneers of the non-conformist movement and are known as the 'Apostles of Cambridgeshire'.
There is an information board, near the access gate, alongside the public footpath between Water Lane & High Street (No1).
The gates remain unlocked, but for safety reasons, visits after dark are not recommended.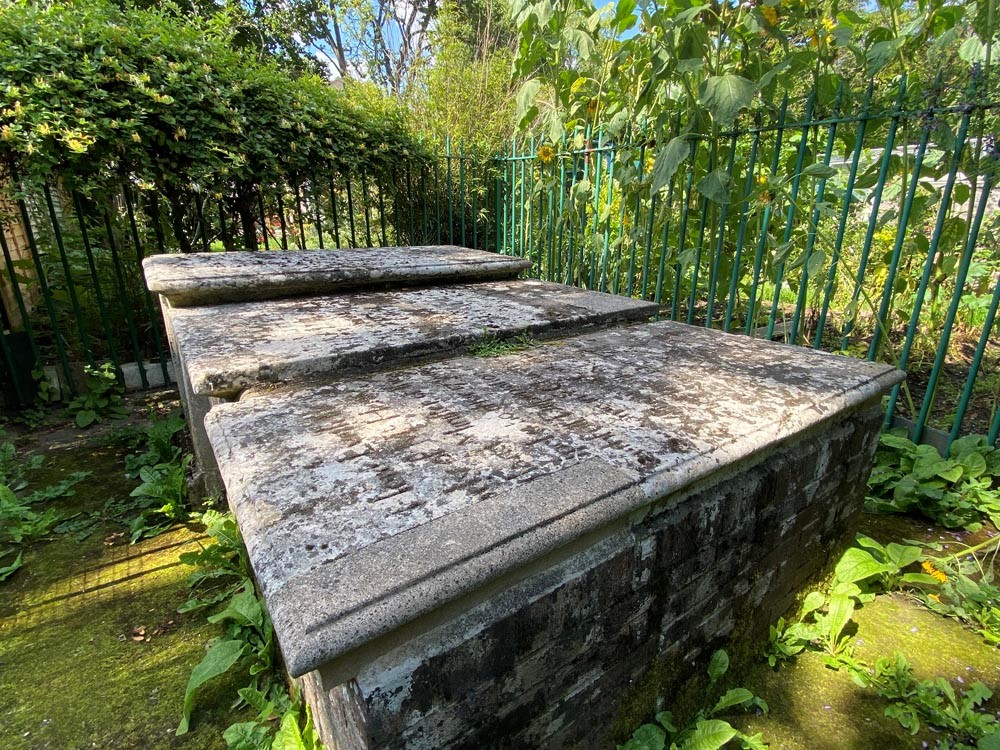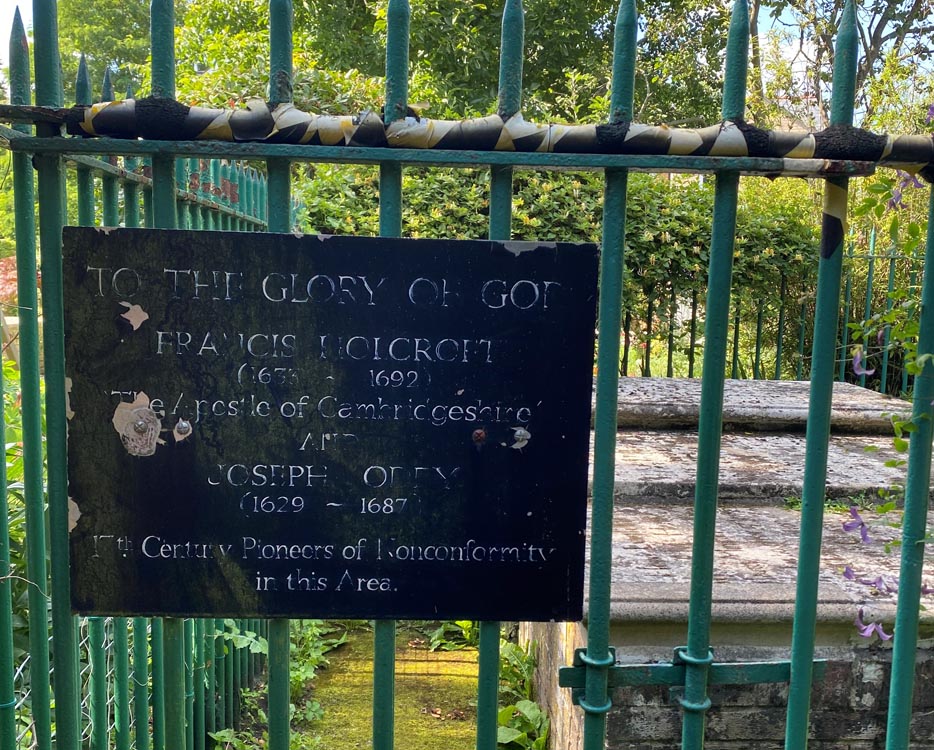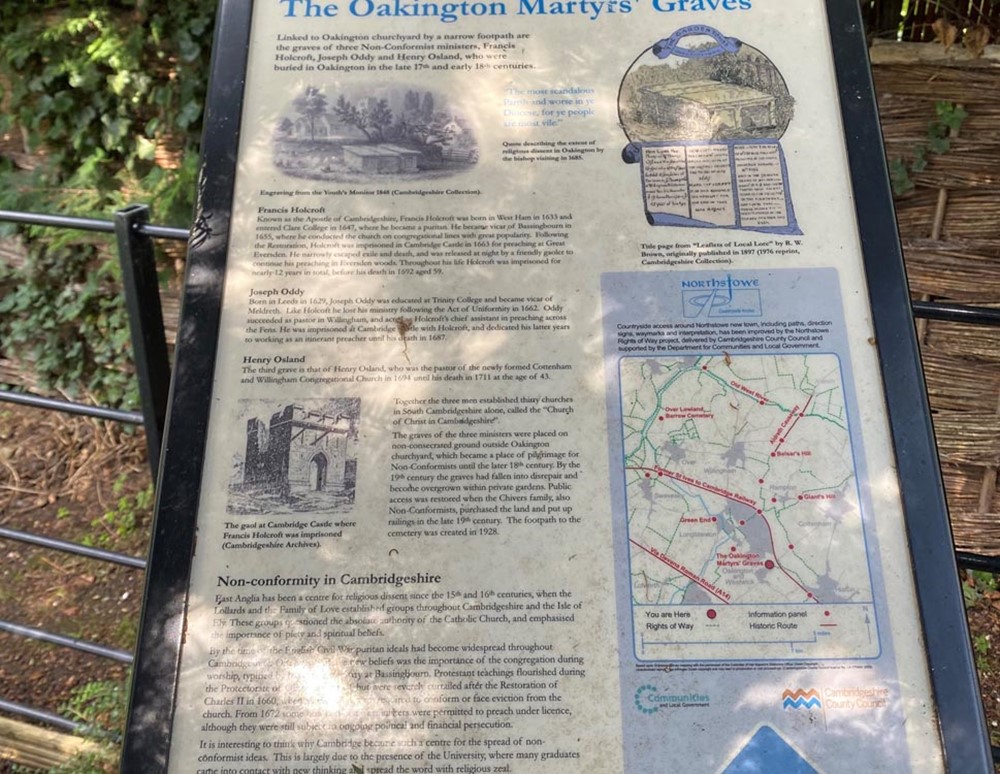 Key info
Monday: daylight hours
Tuesday: daylight hours
Wednesday: daylight hours
Thursday: daylight hours
Friday: daylight hours
Saturday: daylight hours
Sunday: daylight hours

Bank holiday: daylight hours
Facilities
The Oakington Martyr's Graves
St Andrew's Churchyard
Oakington
Cambridge
CB24 3AG