The Cambridge Country Show
Stow Cum Quy Park
Quy Road
Stow Cum Quy
Cambridge
CB25 9AJ

On-line tickets available to purchase at a reduced rate.
The Cambridge Country Show is the event with something for everybody. Come along and see the fabulous demonstrations taking place in the main and countryside rings including a full programme of dog shows, heavy horses, motorbike stunts and animal displays.    
Cooking and craft demonstrations will run throughout the day as well as magic shows, Punch and Judy and live music. Plenty of fun for all the family, not forgetting your four-legged friends.
For a full list of events please see the website.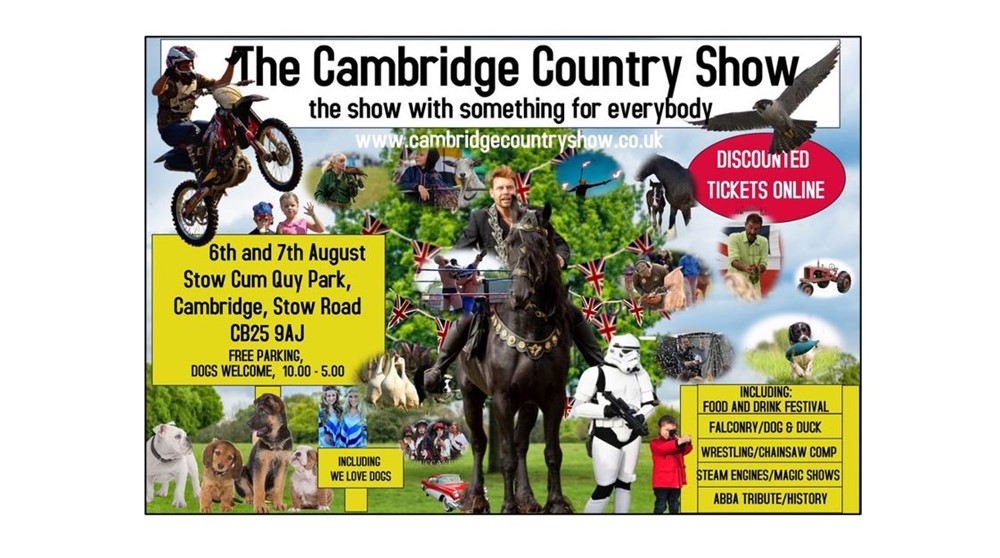 Stow Cum Quy Park
Quy Road
Stow Cum Quy
Cambridge
CB25 9AJ